Posted on February 6, 2015
Did you watch the Super Bowl last weekend? Notice anything different? The University of Phoenix stadium has become the first NFL venue to be fitted with high output LED lighting – with benefits such as a 75% reduction in energy usage. The Super Bowl joins a long list of sporting events introducing LED stadium lighting – two years after the infamous blackout of 34 minutes in New Orleans.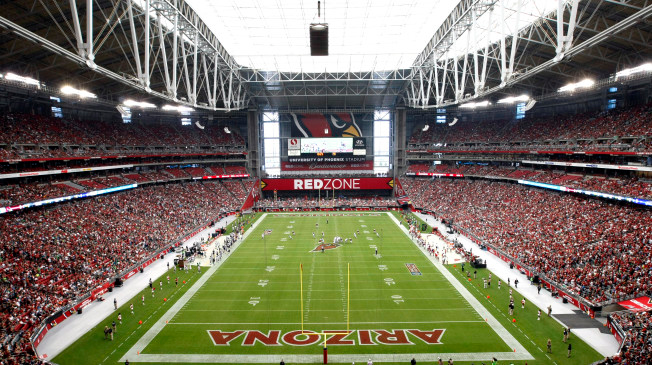 Viewers from around the world watching the game on television saw a more polished performance in vivid detail, as LEDs reproduce colour more accurately and allow for more detailed slow motion replays – something that is necessary as viewers switch to high definition displays.
Instant illumination means blackouts like those at the New Orleans game cause minimum disruption – as the lights are back up and running at full power as soon as they're powered on.
It's estimated that lighting the University of Phoenix stadium will now cost around $47 an hour, compared to $186 per hour with the old system. Maintenance is also expected to be far lower, and cooling costs reduced by 30%. Conventional lighting technologies emit high levels of heat in comparison with LED.
Impressed by the savings and benefits of LED? Check our dedicated Energy Savings Calculator to see exactly how much your lighting set up could save with LED, or request a catalogue.