Posted on November 11, 2015
Sedna Lighting will be attending the annual lighting event at London's Excel Next week on Wednesday 18th – Thursday 19th November.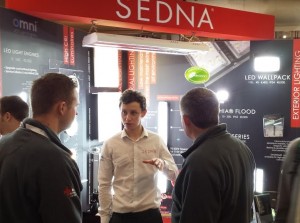 LuxLive 2015 is the Europe's biggest annual lighting  event, with the latest technology on show. This will be the biggest Lux live event so far as they have joined forces with 'Strategies in Light Europe' and 'lightspace dot London'.
As well as over 300 exhibitors to see, visitors will be invited to attend more than 80 hours of free talks. There is a chance to learn about many aspects of lighting by experts in the field from all the key sectors using LED lighting, such as retail and healthcare.
If you want to attend the event, whatever sector you are in, pop over to the Sedna Lighting stand and ask for a demonstration. We will be able to show you our latest industrial and commercial LED lighting.


What can we expect from the 2015 Paris Climate Conference?