Posted on November 3, 2014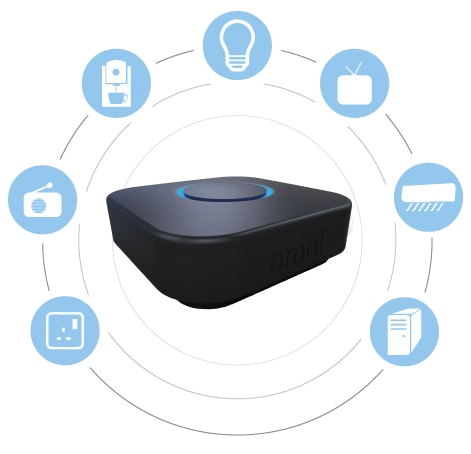 Introducing OMNI®
Seamless smart control for every electrical
appliance imaginable – from a single device.
OMNI® is the multi-platform smart device for complete networked remote control from a single user-interface, for every electrical appliance imaginable.
Sedna Lighting, UK based LED lighting manufacturers started the OMNI Project with smart control lighting in mind, but quickly saw the potential in smart control and feedback over a vast range of electrical applications – thus OMNI was born.
With dwindling natural resources and a huge percentage of energy consumption down to waste, there is now a greater need than ever for energy savings measures, but efficient technologies such as LED lighting alone cannot solve the problem.  OMNI® smart control helps combat one of the biggest problems – the inefficient user.
A device is only as efficient as the way it is used. OMNI® takes control, offering smart control over a vast range of electrical applications in ways previously never thought possible.
OMNI® uses 4 methods of communication so is compatible with most, if not all types of electronic equipment. An illumination module and mains plug-in sockets also mean you can convert almost any home or office appliance to a smart controlled OMNI one with ease. From a single device, OMNI® offers:
Control over your TV, digital box, DVD player, soundsystem

Home air conditioning, lighting and heating systems,

An unlimited number of extension nodes to control any existing electronic appliances – from your coffee machine to your garage door,

Plug in USB 3.0 storage devices to act as a remote server – so you can access or control the system through the Cloud when you are away from the home

Compatibility with any device – from iOS to Windows XP.
This incredible system just works. Its features are designed to make the system as simple and user-friendly as possible so it effortlessly becomes a part of your home with features like paired-self learning, appliance scheduling and profiles and environment mapping.
OMNI® launches in 2015 – alongside a dedicated range of energy efficient and fully compatible luminaries. To find out more – or to get involved get in touch at info@sedna.lighting, or visit Sedna at The Web Summit Technology Conference in Dublin 4th – 6th November 2014.  To see the other innovative products Sedna manufacture, why not request a catalogue.