Posted on November 13, 2014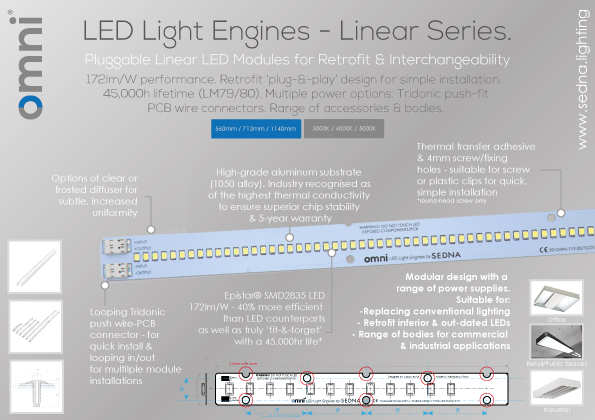 Introducing OMNI LED Light Engines, pluggable Linear LED Modules for retrofitting conventional lighting, from Sedna. This innovative new technology will be debuted at the Big 5 in Dubai this November, alongside a range of OMNI Luminaires.
Contact us to find out more or request a catalogue.