Posted on November 27, 2014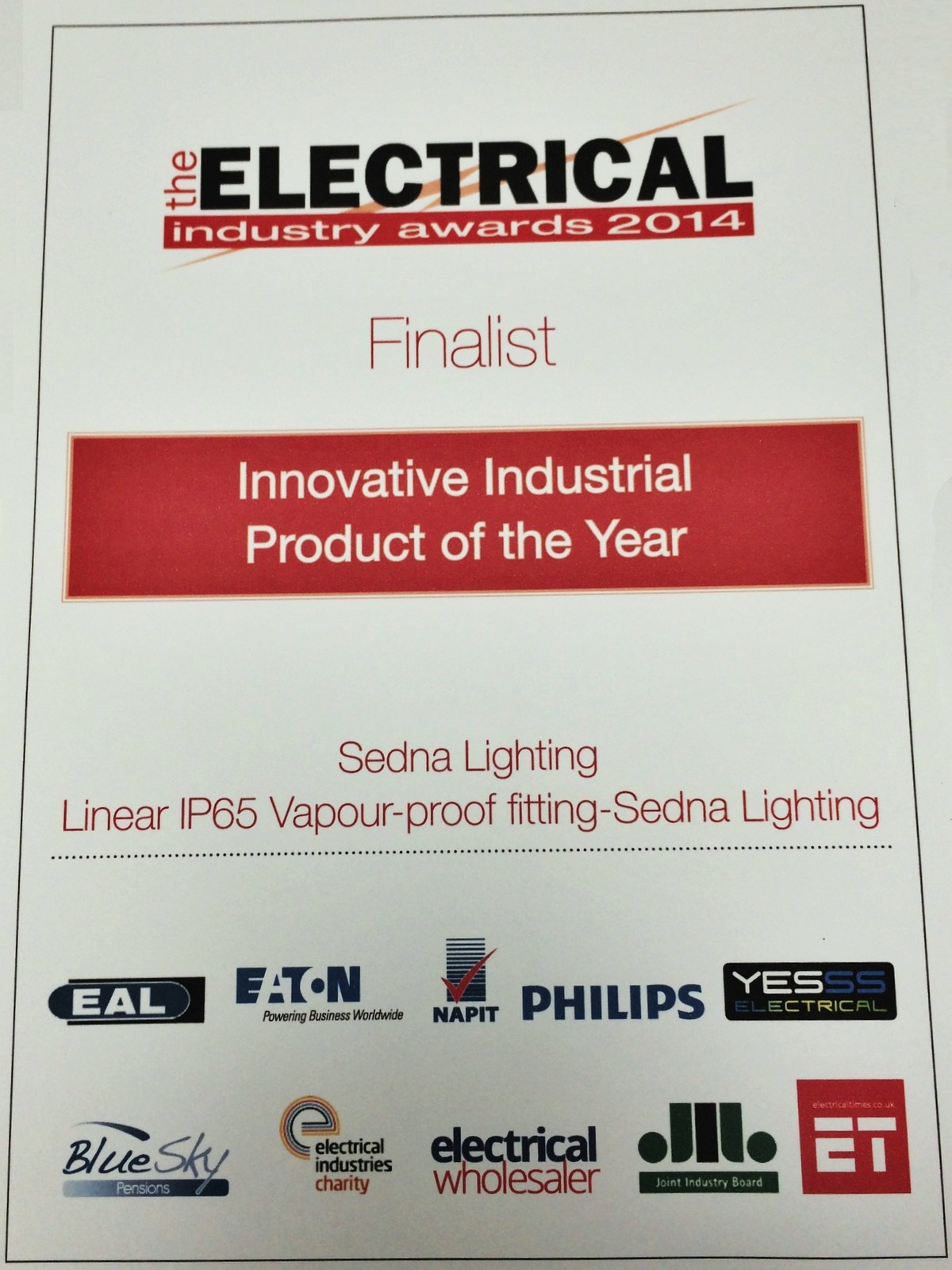 Sedna's LED Vapour Proof Fitting was shortlisted for an Electrical Times Electrical Industry Award 2014. The fitting was a finalist in the 'Innovative Industrial Product of the Year' category.
Sedna's LED vapour proof fitting is a revolutionary all LED replacement, to replace complete non-corrosive fluorescent tube fittings. It utilises Epistar SMD2835 with direct illumination technology, so proves advantageous over both conventional  fluorescents and LED tube counterparts in terms of its industry leading efficacy of 100lm/w.
The unit is proving to be a specifiers unit of choice, suitable throughout commercial and industrial sectors, high-humidity areas and outbuildings as well as being suitable for site lighting being 100V compatible. The Linear LED IP65 vapour-proof fitting is being selected for a wide array of applications, from warehouses to car parks and from commercial kitchens to industrial stores and factories.
This units unique and innovative features set it apart from competitors, with an LM70 L70 rated life time of 40,000+ hours, and can truly be deemed 'fit-and-forget' with stainless-steel clips for simple installation. It's 40% more efficient than fluorescent counterparts, so as well as lasting far longer it also saves users on utility costs over its lifetime.
The unit comes as a Twin 4ft or Single or Twin 5ft fitting. Further options available include an internal built in 3-hour maintained emergency pack and microwave intelligent control sensor. The emergency pack provides power during failures/emergencies – keeping the unit powered up at 20% brightness. The microwave sensor provides motion activated power-on for anything from 20 seconds to 20 minutes.
The unit comes with the highly innovative IK09 shatter-proof diffuser, built with industrial and commercial environments in mind. This indestructible diffuser is ideal for environments where contractors could possibly drop the diffuser during installation at height. The polycarbonate diffuser comes in frosted or clear, and its robust PC base offers uniform lumen output. The unit comes complete with stainless steel side clips, detachable hinged tray for ease of install, fixing brackets and M20 x 1.5 IP65 cable gland for side hole or rear knockout.
The innovation came about as a result of research into the needs of its users – creating features that would be invaluable. The high build quality matches the longevity of LED – so it can be easily installed and then forgot about – working maintenance free for a long period of time, whilst reducing the user's energy bills and carbon footprint.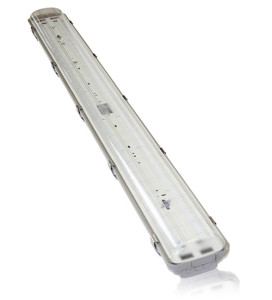 Interesting in selling the LED vapour proof? Enquire about becoming a distributor.
Find out more about other categories and finalists at the Electrical Industry Awards here.
LED lighting makes a surge in retail