Posted on November 27, 2014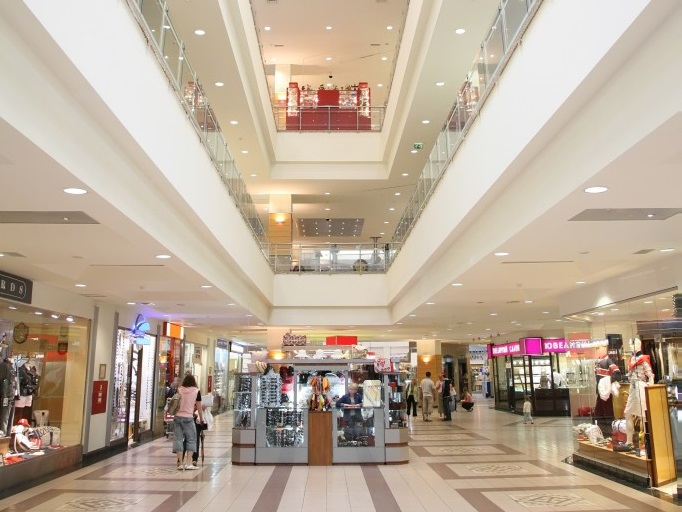 Many UK retailers are making the switch to efficient LED lighting for their stores, displays and signage. Sedna have been supplying lighting to retailers for years but has noticed a recent surge in demand– echoed by many big names leading the way with lighting upgrades in their flagship stores.
In recent months alone, Sedna have supplied LED highbay lighting to the McArthur Glen Shopping Outlet in Bridgend, lighting for the Manchester City Football Club Store, a Nike retail store and Berghaus.
With reduced running costs (an important consideration with long operation hours in stores), reduced maintenance due to enhanced lifespan and reduced emissions – LED is an ideal solution for retail environments, without compromising on quality. It produces an excellent light output for product displays or for general illumination and choices on colour temperature also mean a product can be tailored to create a specific atmospheric in a retail environment, from warm or inviting to sharp and cool.
Sedna Lighting undertook a survey online questioning a cross section of the public to try and gauge an impression on the importance of lighting in the retail mix. A resounding 99% said an eye catching display complimented with good lighting could attract them into a retail store, especially with clothing or jewellery so it really is a crucial consideration.
Various high-end retailers, such as Selfridges and House of Fraser have been reported as installing LED luminaires in an effort to flaunt brands and improve light quality in changing rooms, but it's also happening in supermarkets, leisure stores and in local family run businesses.  For any retailer looking to reduce energy costs and maximise opportunities to attract potential customers, LED technology must surely be on their shopping list.
Are you supplying lighting for retail? Take a look at our commercial lighting product range.
Lighting Regulations: What can the UAE learn from Europe?
Vapour Proof Fitting nominated as Innovative Industrial Product of the Year