Posted on October 28, 2015
As the days are starting to become shorter and colder and we will start to get the hot chocolate and roasted chestnuts out, there is one night particularly synonymous to the start of winter – bonfire night.
Dressed in our winter scarfs and hats, we enjoy the evening with a beautiful colourful fireworks display – but at what cost?
For a number of years, many environmentalists have been concerned with the amount of carbon emissions caused by fireworks. Countries such as China and Australia have also acknowledged the amount of air pollution it causes. In addition, another concern many have is for our health as we can inhale the toxic dust particles that are released from the explosions.
But, Is there another way we can enjoy large events such as bonfire night without causing so much harm to our health and the environment?
What can we do to reduce the carbon footprint from fireworks?
There could be an alternative to causing such a large amount of pollution and CO2 emissions for a fireworks display of only a few minutes. Dubai is known for its excessiveness, yet their 2015 New Year's Eve display became world famous due to the new LED technology used to create a spectacular display of LED light and laser beam displays on the largest buildings in the city. With LED technology becoming so advanced, the possibilities are endless, and as seen in the Dubai displays, they can be even more impressive than the traditional displays.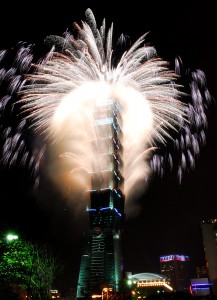 What can you do to reduce the carbon footprint?
Of course bonfire night is a great time to get together with friends or family to enjoy a fireworks display. As LED Lighting displays have not become the norm as of yet, there are still a number of ways you can reduce the amount of CO2 emissions.
At the moment this is the best way of reducing the amount of emissions is to, attending a public display Instead of making your own display.
Also, rather than using the traditional metal sparklers which last a matter of seconds and are not very safe for children to use, a great alternative would be to use LED wands or blow lights. They come in a number of colours and will last much lot longer, which will keep the children happy and safe. You can even get your own flashing LED lighting gloves.
In the past, we used coal and timber for fire in the home, yet now we use an LED lighting screen.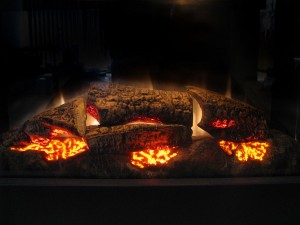 Do you think LED lighting will become the face of bonfire night or fireworks displays in the future?
Whatever you decide to do this year, Sedna Lighting hope you have a great bonfire night.
Ways to light up your Halloween Party