Posted on November 13, 2014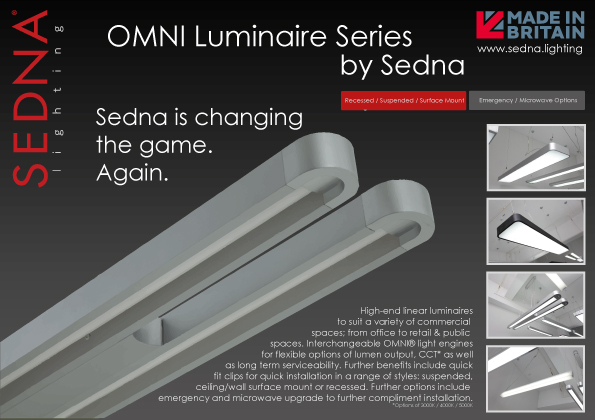 Sedna is changing the game. Again. The OMNI Luminaire Series is designed to work with OMNI  interchangeable led light engine technology which enables you to use pluggable linear LED modules to retrofit conventional lighting. The OMNI Luminaire Series will be debuted November at the Big 5 Dubai exhibition alongside OMNI LED Light Engines.
Contact us to find out more or if you're interested in stocking the OMNI Luminaire series then enquire about becoming a distributor.
Introducing OMNI LED Light Engines