Posted on December 16, 2014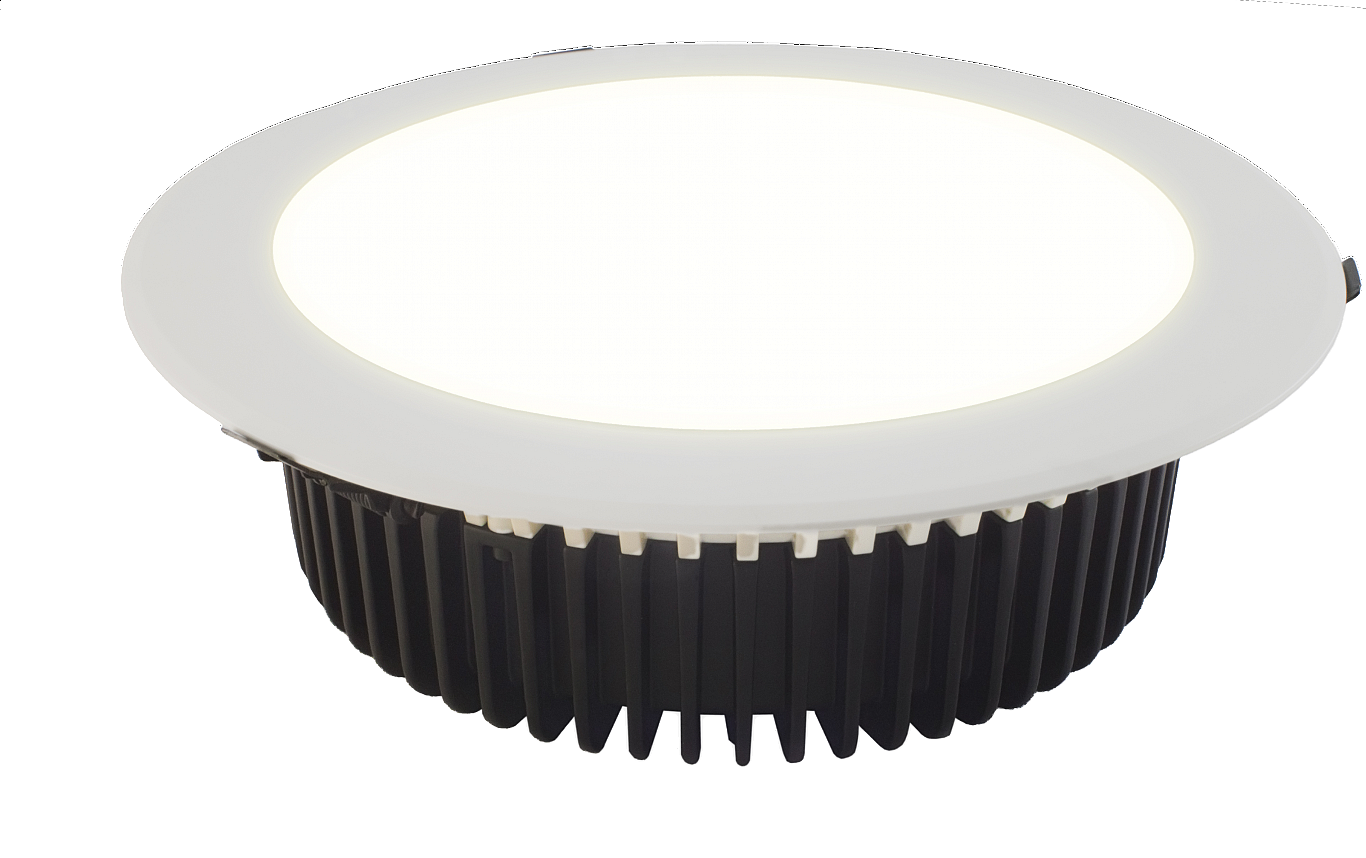 Feedback from contractors and distributors who work with our commercial LED lighting products like recessed downlights suggests there are a number of common misconceptions surrounding fire rated downlights, what they do and when they are needed – which may be costing unnecessary expense.
When a hole is cut into a ceiling to fit a recessed downlight, its capability of preventing the spread of fire between floors is reduced. A fire rated downlight has a casing made with an intumescent material, which expands and bridges the hole to stop a fire spreading through it if subjected to high temperatures during an incident.
The most common misconception surrounding LED recessed downlights is the law surrounding them. All downlights must be fire rated when installed in a ceiling with living accomodation above. Minimum fire rating is 30 minutes but 60 is desirable. Downlights do not need to be fire rated in commercial settings when there is no living accommodation above. Many contractors presume when they hear 'downlight' that it must be fire rated.
Another popular misconception is that a 'fire rating' refers to the likelihood the downlight itself could cause a fire, from overheating for example. This is very unlikely with LED – which operates at far lower temperatures than conventional lighting products. A 'fire rating' actually refers to the time in minutes that a unit can be reasonably expected to hold back a fire. Fire rated downlights are necessary because standard recessed downlights would simply drop out of the ceiling leaving their holes exposed in the event of a fire, allowing flames to spread to the upper level. In many cases in retail or commercial LED lighting applications a fire rated product is not necessary, as they are on a top storey, in a display unit or there is no residential accommodation above.
Learn more about our commercial LED recessed downlight, or if you are still unsure about your next installation then contact us for advice.
Constant Current vs Constant Voltage