Posted on February 3, 2016
The LED linear light engines are a simple cost effective lighting solution. This new technology means that you are able to change the engine, rather than spend a few hundred pounds to replace the whole fitting, costing only a few pounds. This makes it truly cost effective and means that there isn't unnecessary waste.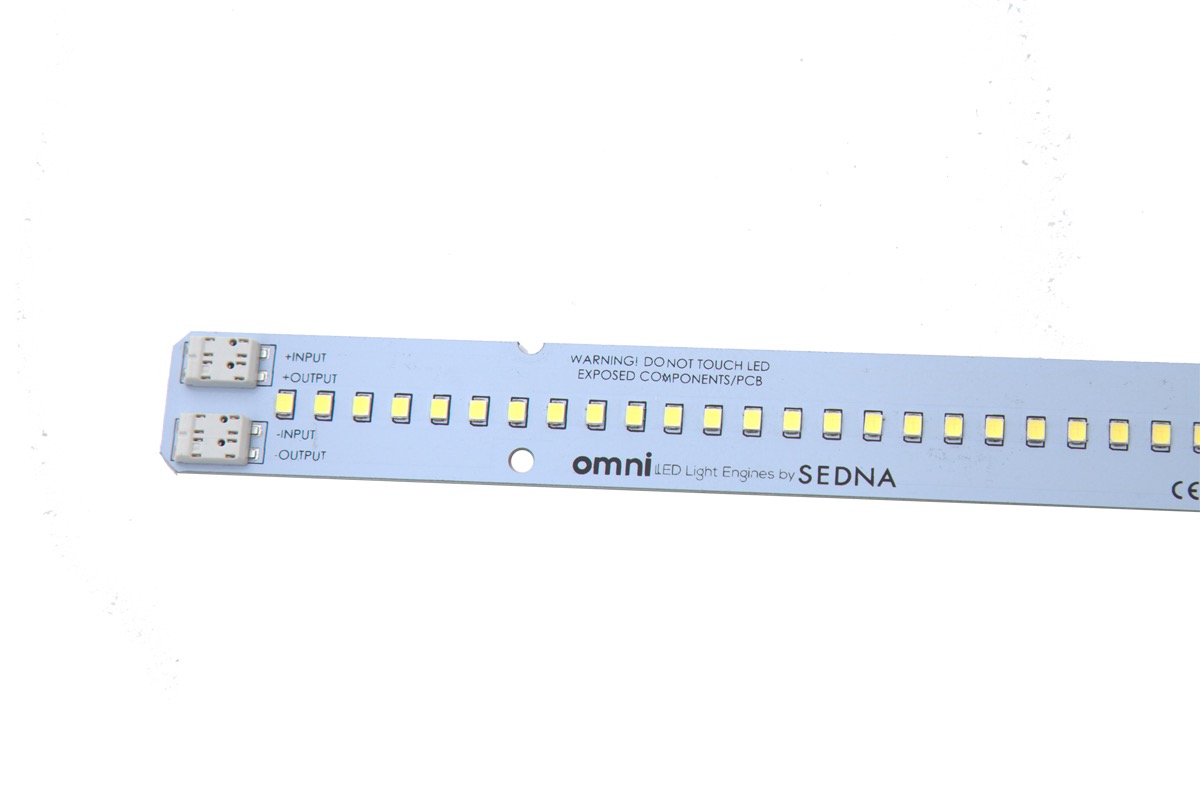 Our culture is becoming increasingly more of a throw away society, which is something that we should change. The interchangeability of light engines is a step in the right direction, enabling the servicing of the parts for a fraction of the cost. With the engines lasting +45,000 hours means that once it is time to change them again many years later, a simple replacement can be made and we can be sure that with the rapid pace of LED technology, the engines will be even more lasting and energy efficient.
Sedna's OMNI® registered lights come in 4 standard sizes with a simple installation with a number of fittings:

Currently, the light engines are currently an easy replacement for Sedna's linear high and low bay lights, the troffer kit, horizon series and many more. Additionally, the light engines have retrofitting capabilities for old fittings, if you wish to make the switch to LED.
If you are interested in more information on our OMNI® Linear light engines please click here.
How to light up your signage: A step by step guide