Posted on March 9, 2016
LED lighting has come along way since it beginnings. Companies are continuing to find innovative and exciting ways to create smarter technology for lighting. Here are a couple of examples of useful smart technology.
Voice Activated Lighting
Do you ever need to turn the lights off but you can't find the energy to get up? Well, you are in luck!
LIFX have created a new app which enables lights to respond to voice commands. With help from Google adding voice control to smartphones, lighting systems are able to be connected to smart lights.
The app enables you to turn on, off and adjust the lighting and even switch between various colours with demands such as "Ok Google, set my lights to dark blue?"
A great idea for when you want to impress your friends at home.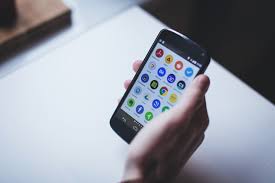 Lighting for your Home Security
A Swiss-Germany start up called ComfyLight is developing LED Lights that protect your homes. The LED lights memorize each room with the patterns the house owner makes when they leave the home. The light essentially acts as a burglar deterrent and will replicate the behavior in a very realistic way when you're not around.
Users can switch on a phone app after fitting the lights and have the option of inputting their usage patterns. The app functions in a unique and simple way, when the user leaves home, (s)he switches on the app's security mode. If an uninvited guest tries to break in, the lights will flash to waive-off the burglar and alert neighbours, and the user's phone screen will turn red. The motion sensor can also differentiate between humans and pets.
Smart LED lighting technology is advancing in leaps and bounds. Who knows what the future holds, but one thing we are certain of, is that it will be a whole lot smarter!
Sedna is in the running for the Business Growth Awards 2016